Exhibitions 2013
Handmade Fiesta- November - December 2013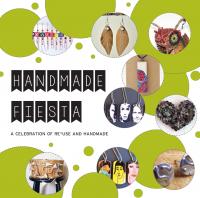 Reverse Emporium at Reverse Garbage celebrated re-use, handmade and eco-conscious shopping with festive exhibition, Handmade Fiesta. 

The exhibition brought together over 25 talented Brisbane creatives who salvage, re-use and up-cycle materials to create unique, handmade and sustainable works and wares! The exhibition was a must for eco-consious shoppers looking for sustainable pressies for friends and family over the festive season. Astro Travellers treated punters to their special fusion of hip hop, soul, funk, jazz and sonic explorations on opening night.

Cut and Paste - August - September 2013
Reverse Garbage gave Brisbane artists an up-cycling (reuse) challenge with exhibition Cut and Paste that showcased handmade items using paper and card.
Crafters and creatives were asked to think about the items going into their recycling bins and turn them into something useful and beautiful!
Cut and Paste featured the work of over 20 local artists, craft workers and designers. With a diverse range of paper themed items on display including paper flowers, beads, bowls, necklaces, journals, gift bows, boxes, gift bags, fine artworks, paper goods, jewellery, sculptural items, decorations and homewares. Opening night featured a live poetry reading by Douglas Broad and punters were treated to both covers and original tunes by Lucas Melhop.
Thread Count - May 2013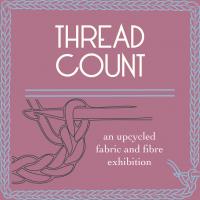 A common thread ran through the works exhibited at Reverse Emporium at Reverse Garbage's autumn exhibition, Thread Count, with artists focusing on salvaged fabrics and fibres to create gorgeous upcycled works for display and sale.
Thread Count featured the work of over 30 local artists, craftworkers and designers. Items included woven, knitted, patchwork and crocheted goodies, fine artworks, paper goods, jewellery, sculptural items, clothing, fashion accessories, decorations, home wares and more!
"We wanted to challenge artists to look at both the possibilities for reusing existing items and also at breaking them down into their component properties and exploring their potential for reuse in this way" said exhibition Co-ordinator, Brooke Nelson. Opening night featured fabulous entertainment from Elbury and The Jason Recliners
Reduce, Reuse, Romance - February 2013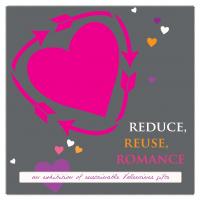 Reduce, Reuse, Romance, celebrated Valentines Day, Reverse Garbage-style. The exhibition showcased up-cycled objects and art with a romantic flavour that were perfect sustainable gifts for your sweetheart!
Over 30 local artists, craftworkers and designers exhibited fabulous works and wares made using salvaged and reclaimed materials! Entertainment on opening night was provided by lovely Jen from Little Planes Land and energetic Zvonsky!