Come along to our Timber Furniture Repair Cafe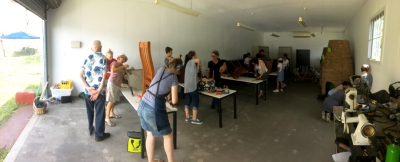 Got a drawer that doesn't close or a stool with 3 legs? Kerry & Rie Sargeant of Woodrock Turning will help you repair your treasured items.
About this Event
Saturday the 28th of November | 10am start | Reserve your Spot
Kerry & Rie Sargeant of Woodrock Turning will help you restore, repair or repurpose your old timber furniture plus give you hints and tips on how to take care of your gems once they're back in your home.
Basic tools and supplies will be provided plus light refreshments.
What to expect
Bring your broken pieces of furniture. Tools will be provided but if you have your own tools and would like to know how to make the most out of them, bring them along.
Light refreshments will be provided.
This cafe is proudly supported by Brisbane City Council as part of the Low Waste Living program.
About Woodrock Turning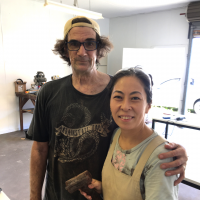 Kerry and Rie Sargeant are the artists behind Woodrock Turning. Their dedication to their #woodturning craft of #reclaimed timber has been creatively expressed through their series of whimsical mushrooms and fairy doors. When you first see their beautifully #handcrafted mushrooms, they immediately transport you to a world of #fairies and mythical garden creatures.They first started working with reclaimed #timber as a cost-saving measure but soon discovered a joy in being able to turn an object, which would otherwise be discarded to landfill, into a beautiful creation. They now proudly stand as fully fledged members of Brisbane's growing 'less waste and less landfill' following.
To secure your spot, we require a $10 non-refundable deposit, which can then be used in-store as a $10 voucher. The voucher can only be redeemed if you turn up to the cafe. if you're unable to make it, for any reason, you will not be able to redeem your voucher and will lose your deposit.