Meet Frank
"As a STEM Educator, I believe that a Makerspace and an environment that uses reusable and recyclable material plays a significant role in the development of [our kids]."
Frank is a STEM Educator, all-round space guru and our guest Facilitator at our Summer Space Camp.
In our all-day workshop participants will work in groups of three to design and construct a life-size habitat based on true environmental data.
Upon completion, each participant will receive a virtual and physical graduation pack for getting through RGQ Space Camp. All designs will be featured in our RGQ Gallery space till the end of February as our Summer of STEM celebrations.
"I don't believe in just depending on technology … Presenting the environment of space reiterates how and why being able to reuse and recycle materials plays a crucial role in technological advancement."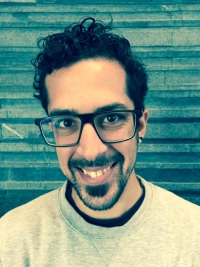 Frank graduated with Graduate Certificate in STEM Education from QUT and currently is studying a Master's in Teaching and Learning at USQ. He has taught English abroad (Spain) for 4 years, conducted storytelling and writing workshops at state and private schools (New Farm State School, Ashgrove State School, St Martin's Catholic Primary School), and has published children's books and comics.
Summer Space Camp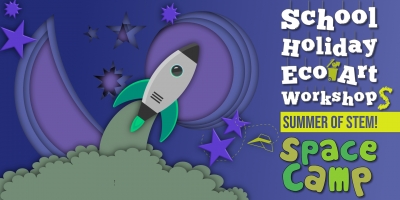 The Day Ahead
Short intro to Space Camp | Meet Frank

Discuss about Lunar and Martian environments, habitat design and sustainability
Team Work!
Astronauts will be grouped into teams of 3 and receive a construction pack of salvaged materials

Groups discuss & make preliminary designs with the help of Frank
Construction begins
At the HALF-WAY point - construction inspection - opportunity for groups to redesign or make corrections

Present final constructions

Reflection, discussion + final Q&A
Over the course of the day:
Kids will have the opportunity to take part in our video diary booth. Their opportunity for self-reflection and sharing the highlights of the day.
Event photography will be taken. Photography consent forms will be provided for parents/carers.
Lunch will be provided.
For any dietary requirements please specify in the booking form.
What to Bring:
Please bring personal water bottles and snacks for the day.