Not J*nk Mail June 2017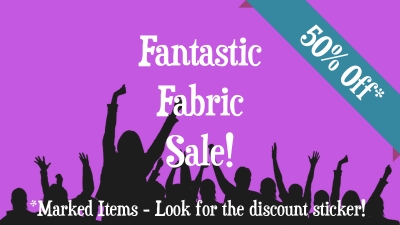 Winter is officially here! We hope that you're keeping warm and using this time to get crafty indoors! Fun fact: Did you know that our back office is an ex-industrial fridge? It's much more fun to be in during summer.
We've been very busy of late, what with our eco-art workshops with schools, but also festivals like the Indigi-Day Out and Green Heart Fair.
These school holidays we've got a massive set of Waste-Free Winter Workshops to engage the kids in learning about creativity and sustainability. You should definitely check out the full range of events, but get in quick!
In this edition of Not Junk Mail, we're also featuring an amazing sale on fabrics, plenty of crafting materials for the upcoming Abbey Medieval Festival and we've been working on a customer survey, which we would love for you to complete.
See you in the Woolloongabba warehouse soon!
To read the full e-newsletter, complete with our product catalogue,

click here.