Not J*nk Mail May 2017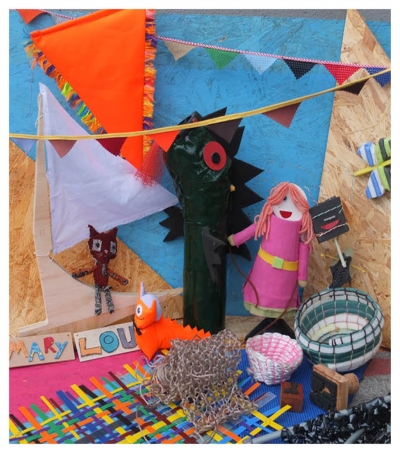 We hope that you have been enjoying the inundation of public holidays recently! As a worker-run cooperative, we particularly cherish May Day, and are certainly thankful for all of the gains made by those involved in the labour movement.


Now that you're all well-rested, and outdoor activities become less forgiving in these cooler months, it's time to get stuck into making stuff!


We're happy to report that the Clothing Repair Cafe event with Slow Clothing advocate Jane Milburn from Textile Beat was a packed house. The many keen attendees learned how to repair, reinforce, redesign, and otherwise rethink the clothing that they wear. There will be more events with Jane throughout the year, so check in with our Facebook page from time to time for spicy updates. 


Get in quick! We've still got spaces available in our brand new Eco-art workshop for adults, Wallpaper Journal, on Saturday, May 20th - book here. Like always, you can find materials and inspiration for our workshops and your own projects in our massive warehouse. 


See you in the Woolloongabba warehouse soon!

Don't forget to check out our stock of tech on our ebay store.
To read the full e-newsletter, complete with our product catalogue, click here.