Our warehouse is delivering directly to your door!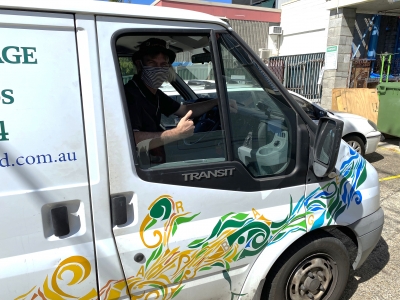 Our little RGQ 'Van that Can' will now be running weekly deliveries every Wednesday for mail orders over $35. It'll be a limited service to the following suburbs:
4000, 4101, 4102, 4103, 4104, 4120, 4151, 4169.
4005, 4006, 4059, 4064, 4065, 4067, 4068, 4066, 4105, 4106, 4121, 4152, 4170, 4171
For all other orders outside of our internal delivery service, we'll still be using Sendle
and Australia Post
to courier your items to you.
We'll be restarting our warehouse sales on Tuesdays and Thursdays so stay tuned to tomorrow's feed for our gardening products special.
Otherwise, if you know of a specialised product you've been keen to purchase from us, drop us an email at mailorder@reversegarbageqld.com.au or call us between 9am and 5pm on 3891 9744.