Rescue-A-Barrel Art Project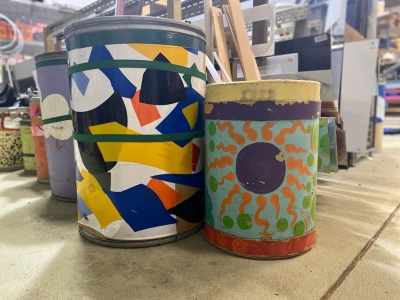 Will you help us recolor our world with your creative flare?
Our barrels are a signature to our shop floor and an extension of our kookie and eclectic personality.
As a part of our #revamp we'd like to also #refresh our barrels but we need you to help us.
We want our barrels to reflect the heart of the Brisbane and RGQ creative reuse community.
So here's the plan:
Email us at communications@reversegarbageqld.com.au your interest to participate in our Rescue-A-Barrel Project with an example of your previous artworks.
Once we've confirmed your participation and organized a pick-up time, collect your barrel and return it within 2 weeks of receiving it, revamped. We encourage you all to brand your barrel with your social media handles or name.
Upon return we'll give you an in-store voucher valid for one year.
As part of participating in this project, we encourage you to share your creative process with us online (e.g. photos, videos) and then we'll feature you and your barrel across our socials and subscriptions.