We'll be closed from Dec 25 to Jan 2, 2021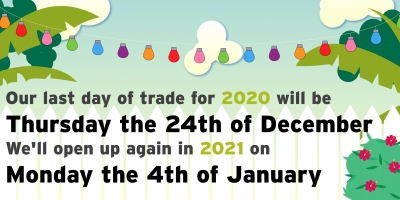 We'll be closing on Thursday the 24th of December at 3pm!
... and won't be opening up again until Monday the 4th January. Our hours will also be returning to 9am to 5pm in the New Year.
So if you're planning some #DIY projects over the Christmas/New Year period pop in over the next week to pick up your supplies.