2014 Exhibitions
No Waste Noel - November 2014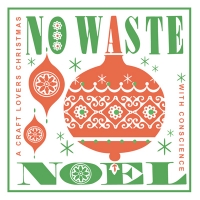 Reverse Garbage invites you to reduce, reuse and rejoice this Christmas with "No Waste Noel," the final Reverse Emporium makers showcase for 2014. Over 30 artists, dedicated to crafting with salvaged materials, will display jewelry, soft furnishings, home wares, toys and cards; perfect gifts for the eco-conscious to give and receive!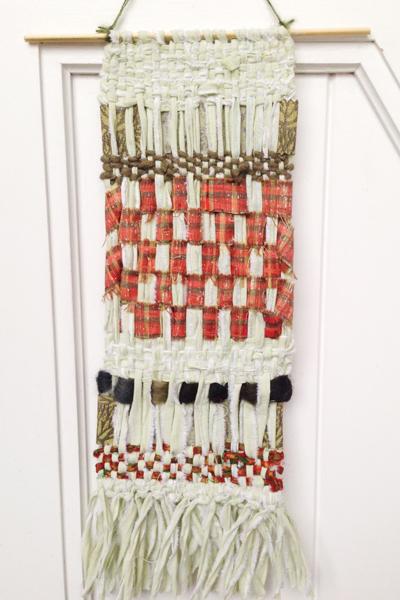 Woven Wall Hanging by Judy McDonald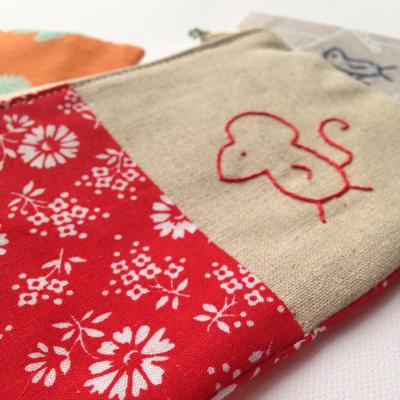 Embroidered Coin Purse by Edward and Lilly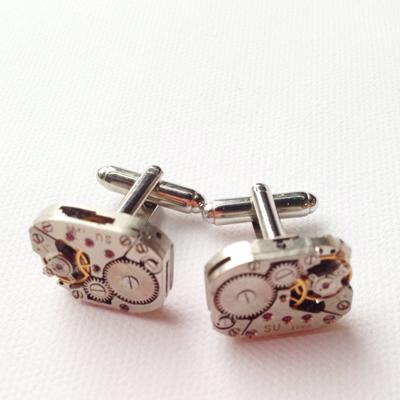 Cufflinks by Owl & Sparrow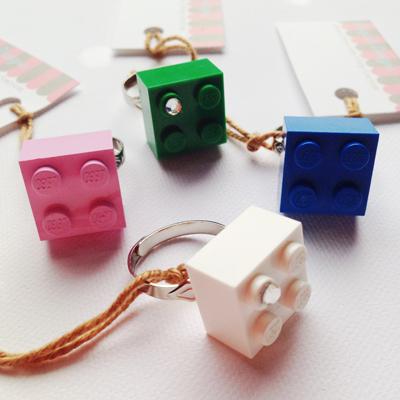 Lego Rings by Cacy Cat Designs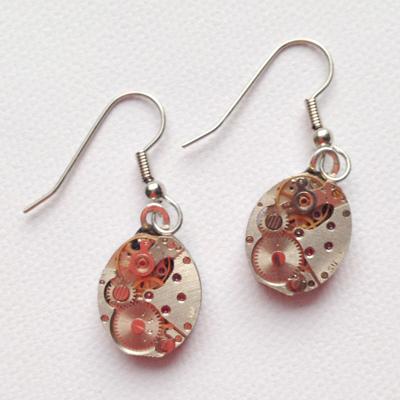 Watch Part Earrings by Owl & Sparrow
Handmade Harvest - August 2014

In the lead up to Spring, Reverse Emporium bloomed with Handmade Harvest, a cornucopia of locally grown, hand crafted works, all brought to fruition by reusing salvaged materials.
Food Connect, Brisbane's own fresh produce network delivering direct from local farmers, donated a Gourmet Box, full of fresh, seasonal produce which was won on the night by Katherine Burke.
Northey Street City Farm also supplied a locally grown selection of fruit trees to not only add to the atmosphere, but for a lucky winner to choose from. Kerry Nesbit won and selected a mandarin tree!
A live set by the Ravi Welsh Trio provided a great atmosphere to welcome spring and celebrate the passing of winter with a wealth of locally handmade products made from salvaged materials.
Salvaged Style - May 2014
Punters were seduced by smooth and soulful contemporary jazz whilst sampling tasty local delights amongst a gorgeous range of handmade, sustainable wares at the opening of Reverse Emporium at Reverse Garbage's autumn exhibition, Salvaged Style.
A diverse range of items from over 20 Brisbane artists who re-use and repurpose materials to create gorgeous handmade wares were on display and for sale including fine art works, home wares, jewellery, bags, toys and more. The opening event also ran in conjunction with The Anywhere Theatre Festival, with Nigel Sutton's The Full Load, taking over the RG workshop room for the week. Fabulous Brisbane contemporary jazz duo, Out of Abingdon took to the RG stage on opening night.
Love Up-Cycled - February 2014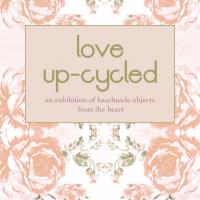 Love Up-Cycled presented the perfect purchasing opportunity for sweethearts on Valentines Day with a showcase of handmade objects with a romantic flavour.
Artists were challenged to create up-cycled objects from the heart by exploring themes of love and romance. Over 25 local creatives showcased their fabulous works and wares. Gorgeous Brisbane pop-indie duo, The Phoncurves took to the stage on opening night, mesmerising the audience with their delicious harmonies and songs from the heart.