What's in Store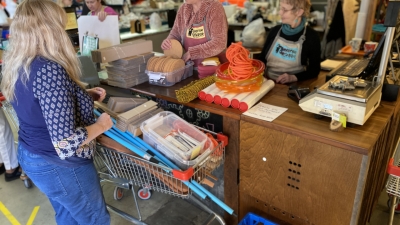 Our warehouse has been aptly described as a treasure trove of curious delights!
We're open to the public from Monday to Saturday, 9am to 4:30pm (closed all public holidays).
With a new truckload arriving almost every day, our stock is always changing!
Our materials are suitable for a variety of uses including art and craft, jewellery and costume making, theatre and film sets, party decorations, furniture making plus odd jobs around the home and garden.
Choose to Reuse!
Not only are our materials available at a fraction of the cost of purchasing new materials, but buying from Reverse Garbage Queensland also helps you to reduce your personal ecological impact.